Noah House Resort
Noah House Resort offers accommodation for long term stays.
It is located conveniently in the Minami area in Osaka.
You can enjoy the charms of Osaka and feel comfortable like you are living in your own home.
Location
Located conveniently in Osaka's bustling downtown area for sightseeing and shopping,
our hotels are situated in the Minami area in Osaka.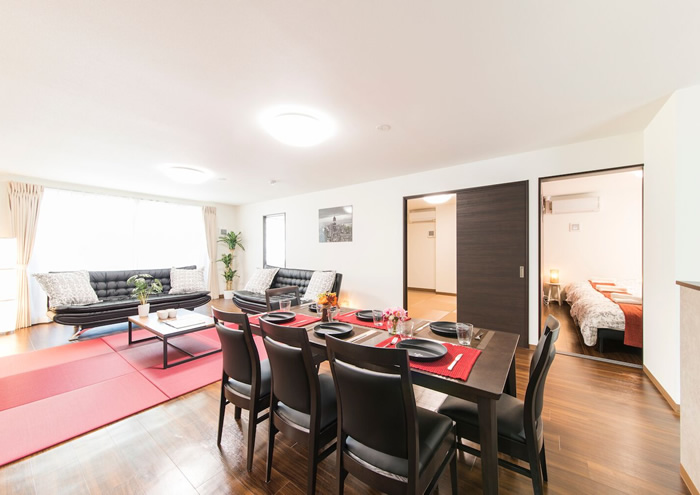 Abeno
Kammon Inn Osaka
A minute's walk from Abeno Subway Station.
8 minutes' walk from Tennoji Station.
Accommodates up to 15 people.
Luxury urban condo with a mix of Western and Japanese styles.
Floor area: 110 square meters.
Comes with Wi-Fi (pocket Wi-Fi is also available)
Simple self check-in.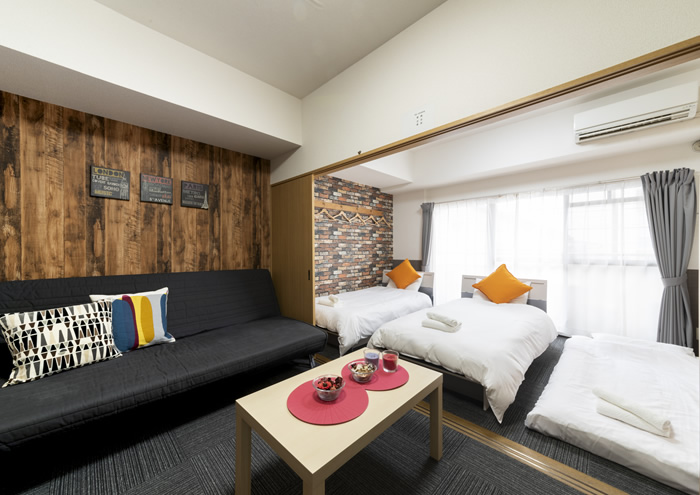 Dotonbori
Grande Famille Shimanouchi Dotonbori Condo
Great location which is just a 10 minutes' walk from Dotonbori,
12 minutes' walk from Shinsaibashi Station/Nihonbashi Station,
and 16 minutes' walk from Namba Station.
Perfect for those who want to enjoy a family trip in a spacious location.
Quiet and relaxing hotel with two rooms on each floor.
Accommodates up to 6 people. Comes with Wi-Fi.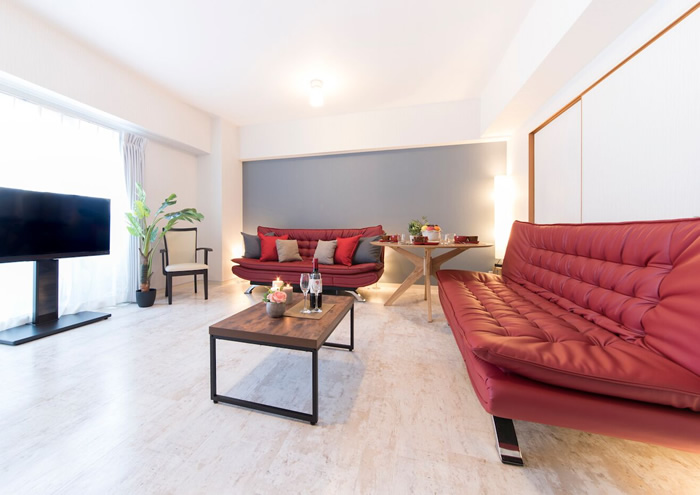 Uehonmachi
Jpride Uemachidai Condo
2 minutes' walk from Tanimachi Rokuchome Station.
Convenient access to Namba, Dotonbori, Osaka, Umeda, and Tennoji.
Floor area: 70 square meters.
Complete with dining room, living room, and three bedrooms.
Accommodates up to 9 people.
Urban luxury condo that is perfect for families and large groups.
Comes with Wi-Fi. Self check-in.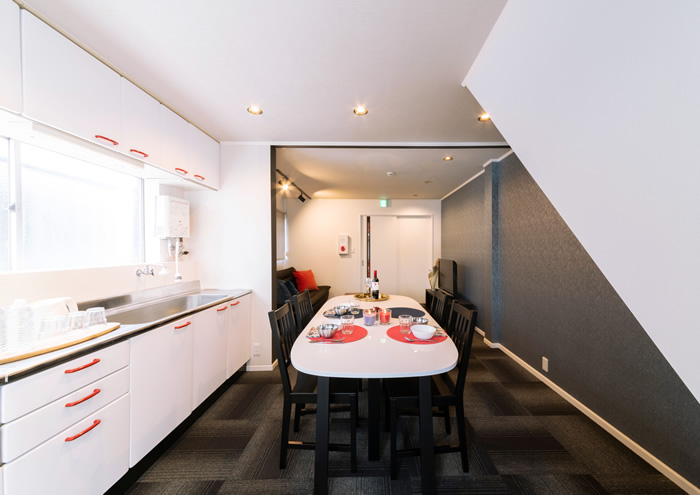 Osaka Korean Town
Aoiumi house Korean town
Solitary three-storey house near Osaka's Korean Town
15 minutes' walk from Imari Station.
Floor area: 99 square meters.
Accommodates up to 10 people. Comes with Wi-Fi.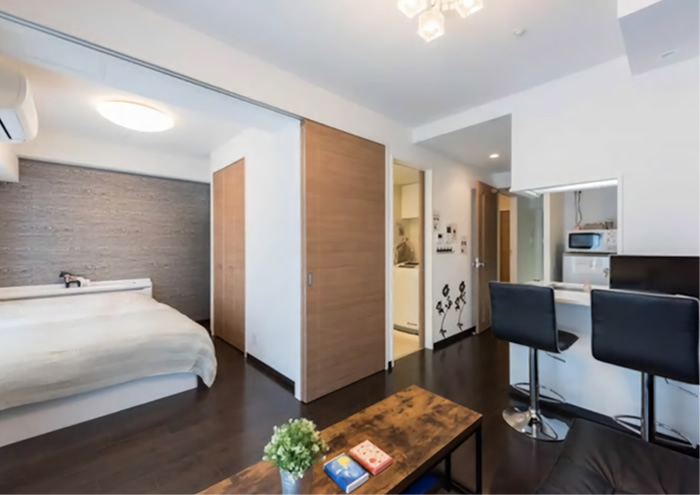 Dotonbori Niponbashi
MEI MEI & Guest House
Mei Mei's Guest House is newly opened. It provides complete facilities.
A minute's walk from NIPONBASHI Subway station.
A minute's walk from DOTONBORI.
A minute's walk from KUROMON-ICHIBA food market.
In less than 10 minutes, you can walk to NAMBA, SHINSABASHI.
In the building, there are 24hour Surveillance Cameras and a administrative staff stays always for safety.
There are a 24hour open convenience store & a restaurant.
Nagahoribashi Dotonbori
Nagahori Hairu Dotonbori Condo
Newly Established Fashionable MODERN JAPANESE style rooms' Facility.
2 minutes walk from NAGAHORIBASHI Subway Station、8 minutes walk to DOTONBORI、
12 minutes walk from SHINSAIBASHI, NIPPOMBASHI、
16 minutes from NANBA、Good Convenient Location. Subway station is very close.
So it is very good to access to any sightseeing & Shopping spots.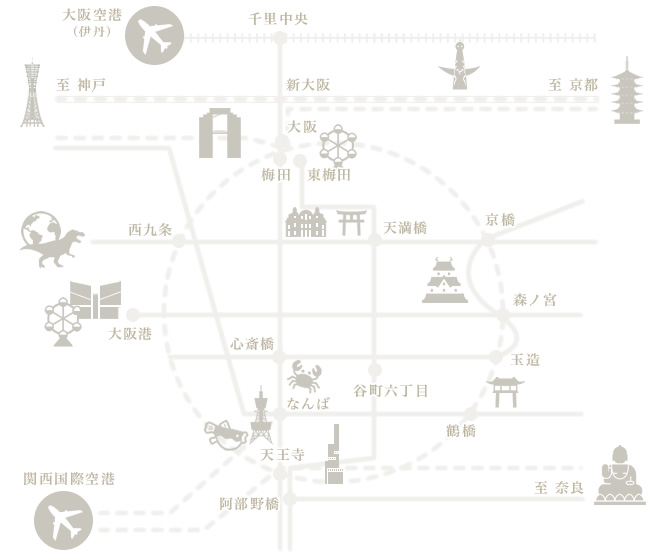 Kammon Inn Osaka
Grande Famille Shimanouchi Dotonbori Condo
Jpride Uemachidai Condo
Aoiumi House Korean Town
MEI MEI & Guest House
Nagahori Hairu Dotonbori Condo